As you are aware, Whizzl Team has recently participated and competed in the Crypto Valley (CV) Summit for Real Estate 2019 Competition. There were 139 worldwide participants in this year's competition. Whizzl managed to emerge within the Top 10 tier, i.e. we had outshone the other 129 competitors!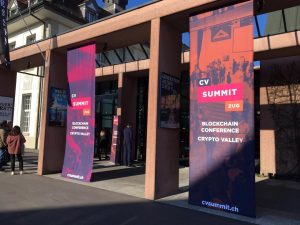 Whizzl founding team members were very excited during this competition as we are the only representative from the South East Asia continent. The journey to Switzerland for the competition was extremely tiring, an exhausting 20 hours of transit and flight to Zug (the Crypto Valley). Once landed, our team was escorted for training at CV Labs to receive further coaching on the very next day. Our pitch presenters were taught on strengthening our key points during delivery to the audiences and also public speaking gestures.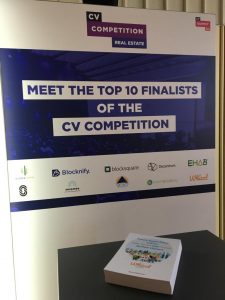 After endless rehearsals, we were all prepared to pitch our deck for the competition the next day. When the final results were announced, Whizzl couldn't make it to the final round. Needless to say, we were disappointed but we realized that we have proven that nothing is impossible as long as we strive hard and have supportive team players. We've just missed the boat by achieving 3rd runner up. We could still stand proud and announce that we are Top 4 for the CV Summit Real Estate Competition 2019.
Throughout this CV Summit competition, we've learned a lot from our advisor team as well as from our own teammates. We have developed a fantastic network which will be the foundation to bring Whizzl to the European market in the future, and are experiencing incredible feedback and support from all sides. We've grown stronger and better after a tough start up year 2018. Indeed, we are confident that our Whizzl app, scheduled to be launched by mid this year 2019, will be able to disrupt the real estate industry, as smart cities of the future will be data-driven and shaped by their citizens.
For those who still haven't been following us on our social media accounts, you could click on the links below:
Facebook:
https://www.facebook.com/whizzlofficial/
Instagram:
https://www.instagram.com/officialwhizzl/
Twitter:
https://twitter.com/WhizzlOfficial
LinkedIn:
https://www.linkedin.com/company/whizzl/
Medium
https://medium.com/@whizzlofficial
YouTube:
https://www.youtube.com/channel/UCVTZxibGhJ9auN8Vb4r0pgQ
Official Website:
https://whizzl.com/
Lastly, we would like to THANK everyone for being a part of our Whizzl Story.