Stressful, Busy and Demanding Lives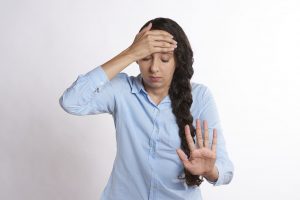 When it comes to professional performance feedback…it can be hard to take.
We all live stressful, busy and demanding lives – often juggling many roles.  The default sometimes is to do 'what we can' and resist feedback from customers, management and even other staff members of how things could be done better.
Whizzl aims to help people with community management by:
getting authentic feedback

using it to improve their products and services

co-creating more harmonious communities along
And, what's even more exciting is that this Malaysian-born international company is planning to use blockchain and artificial intelligence to verify that that positive change is happening.
How?
Blockchain technology is a safe place to hold data and information which, once verified by agreement between all participants in the digital network, cannot then be altered, changed, updated or 'doctored'.  
Once new data has been entered, it can't be cancelled, making it a "write once, amend many" kind of technology – a verifiable and auditable record of every transaction. 
Artificial intelligence makes it easier to prove certain situations are true, since a machine records information and is not exposed to subjective filters that the human mind is prone to…
Example – Property Management: A Broken Lift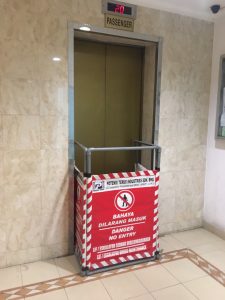 Let's imagine the lift at my apartment building isn't working.  I've just got in from a long day at work, and the lift is stuck, and although I'm tired, now I have to use the stairs to get up to my home, lugging all my shopping, work stuff and school things for my kids. 
Already I'm not feeling that great, am I?  
What's more, I have to call the Property Manager in charge of my building to attend to the lift.  That or else I need to find time (before making dinner, helping out with my kids' homework and getting the washing folded and away before getting back to that work document needing my after-hours attention), to write an email to that property manager so I have written proof of my feedback.
That manager may or may not return my call or respond to my email.  If she/ he eventually does, it's likely to be while I'm at work and can't respond.
As the customer, my discomfort grows, dissatisfaction thrives and all the while a potential drama is building up…all because at the end of the day, the lift is broken and I can't easily get to my front door.
Chances are, unless I receive excellent, prompt and caring service from both my property manager and the service provider who fixes the lift, I'm not going to be a happy-chappy! (And I'm unlikely to rave about the services or bring extra clientele to my property manager…)
What's Whizzl Doing to Make Life So Much Easier for All?
Just using the simple Whizzl app on my phone, I can take a photo of the broken lift using the Whizzl cam where there's an inbuilt geo-tag feature that shows the exact location of where the photo was taken.
In addition, Whizzl is bringing in AI software which automatically classes the photo into the right category.  For example, with my photo of the broken lift, it will immediately be recognised as a 'lift' and this will also be noted with my post.  
This combination of blockchain and AI is an effective way of ensuring the posts created are genuine and not fake nor photoshopped, so that all parties can be assured of the authenticity of the request/ issue.
How Does It Work?
I open my Whizzl app and create a feedback post

I include a geo-tagged photo that I take using the in-app camera

I explain details of the issue needing attention 

I share the post in the community of people living at the apartments (for example)

Everyone gets to see the post: it's not random and there is full audience exposure

The property manager registered as community admin automatically receives a push notification on his phone and gets notified about the issues. Ready to take action.
This post is public, and the response is also fully transparent for all to follow.
All of this information is stored on backend technology called the blockchain, which means none of my feedback can be 'lost', dealt with but forgotten, or ignored.
Once my property manager has acknowledged and responded to my feedback/ issue/ complaint, and the matter has been attended to, they can 'close' the post and I as the tenant or customer, can leave a feedback service rating.
Once people and businesses have enough data collected about their services, they gain a reputation score, which will reflect their commitment and value provided to customers, which in turn drives more business and success their way.
This is the bigger picture of the Whizzl roadmap being unfurled over the next 5 years, with the implementation of blockchain technology and other innovative features being the key components to be offered to the social media marketplace.
Rewarded With Tokens
Whizzl is the first location-based social feedback system that allows all of us to have a voice, respond to the needs of others, and get recognised for that response in our local neighbourhood.  Eventually, both those giving feedback and those responding, plus other players in the system, will be rewarded with tokens that give gratitude and acknowledgment of all positive community contributions.
Whizzl uses innovative technology to help create harmonious communities, so that we may all live in a healthier, happier world.
Contact us to find out more!
---
Contact us:
Whizzl Australia: +61 (0)8 6559 5677, www.whizzl.com/introau
Whizzl Malaysia: +60 (3) 2710 1223, www.whizzl.com/intro
Download the app in your Play or App Store.
Google Play Store: http://bit.ly/2F8LQId
Apple App Store: https://apple.co/2KidZ3M
Follow us on socials:
Facebook: https://www.facebook.com/whizzlofficial/
Instagram: https://www.instagram.com/officialwhizzl
Youtube: https://www.youtube.com/channel/UCVTZxibGhJ9auN8Vb4r0pgQ/videos